Predictive, reproducible, fast
z-Movi® Cell Avidity Analyzer
Measure cell-target binding strengths with the z-Movi Cell Avidity Analyzer to accelerate the development of immunotherapeutic strategies
The z-Movi is a unique instrument that measures the avidity between immune cells and their targets, enabling you to identify the most potent immunotherapeutic effector cells. This new technology provides you with predictive, reproducible, and fast results at a single-cell resolution without compromising cell viability. All within a compact little box that easily fits inside the flow hood for sterile and safe sample handling.
Testimonials and publications
Nature Research –

CAR T cell killing requires the IFNγR pathway in solid but not liquid

tumor

s

Junior professor and group leader at Charité – Universitätsmedizin Berlin.

Professor and Chair for Genetic Immunotherapy at Regensburg University

Associate Professor of Medicine University of Barcelona

Nature Research – Sounding out cell to cell interactions for better cancer immunotherapy

Publication by Cell Reports – Single-Cell Acoustic Force Spectroscopy: Resolving Kinetics and Strength of T Cell Adhesion to Fibronectin

Publication by The Scientist – Sounding Out Cell Stickiness
How does it work?
The z-Movi Cell Avidity Analyzer offers you a fast and simple solution for validating and optimizing immunotherapeutic strategies in a highly predictive and reproducible manner. By measuring cell avidity, the z-Movi provides you with quick and accurate results to characterize optimal immune cells for immunotherapy.
While immuno-oncology has introduced valuable therapeutic options to clinical oncology, the efficacy of adoptive cell therapy is often challenged by hostile microenvironments, relapses, or off-target toxicities. As a result, some cancer patients undergoing immunotherapy either respond partially or not at all, and several patients experience severe adverse effects.
This inconsistent response rate results from the inherently complex immune system and the context-dependent and dynamic nature of cancer cells. Clinical immunotherapeutic strategies like CAR T cell therapies, consequently, are difficult to predict, and the field lacks a proper understanding of what defines a good therapy.
The z-Movi is an easy-to-use benchtop instrument that offers a crucial parameter to the field of immuno-oncology.
How can it be applied to my research?
Binding events between a T cell and its target tumor cell determine the initiation of immunological synapse formation and T cell activation. Cell–cell interactions are, therefore, crucial to consider when trying to comprehend T cell response processes.
Compared with affinity, cell avidity measurements enable you to compare several types of immunotherapeutic strategies, including CAR T cells, TCR T cells, bispecific antibody-engaged T cells, and NK cells.  Browse our extended list of applications to discover how this technology can benefit your research.
Don't see your specific field represented? Drop us an e-mail to see what we can do!
Explore the unique features
Explore how this benchtop instrument delivers predictive, reproducible, and fast data for your experiments.
Direct measurement of binding avidity
The z-Movi introduces the robustness of a biophysical-based method to immuno-oncology to uncover the essential properties of effector cells.
Measures the binding strength between every effector cell and its target to ensure that not a single piece of information is lost. Because each cell matters.
Offers non-invasive acoustics to measure avidity, leaving your cells healthy and viable.
Small enough to fit inside a flow hood, providing sterile cell handling and protective conditions when working with dangerous reagents.
Analyzes avidities of up to 400 cells in a single run and generates instant statistically relevant data. The fast workflow enables you to measure multiple experimental conditions per day.
Fluorescence cell imaging
Distinguishes and follows individual fluorescent effector cells with unparalleled accuracy as they detach from their target cells and gather at the acoustic node.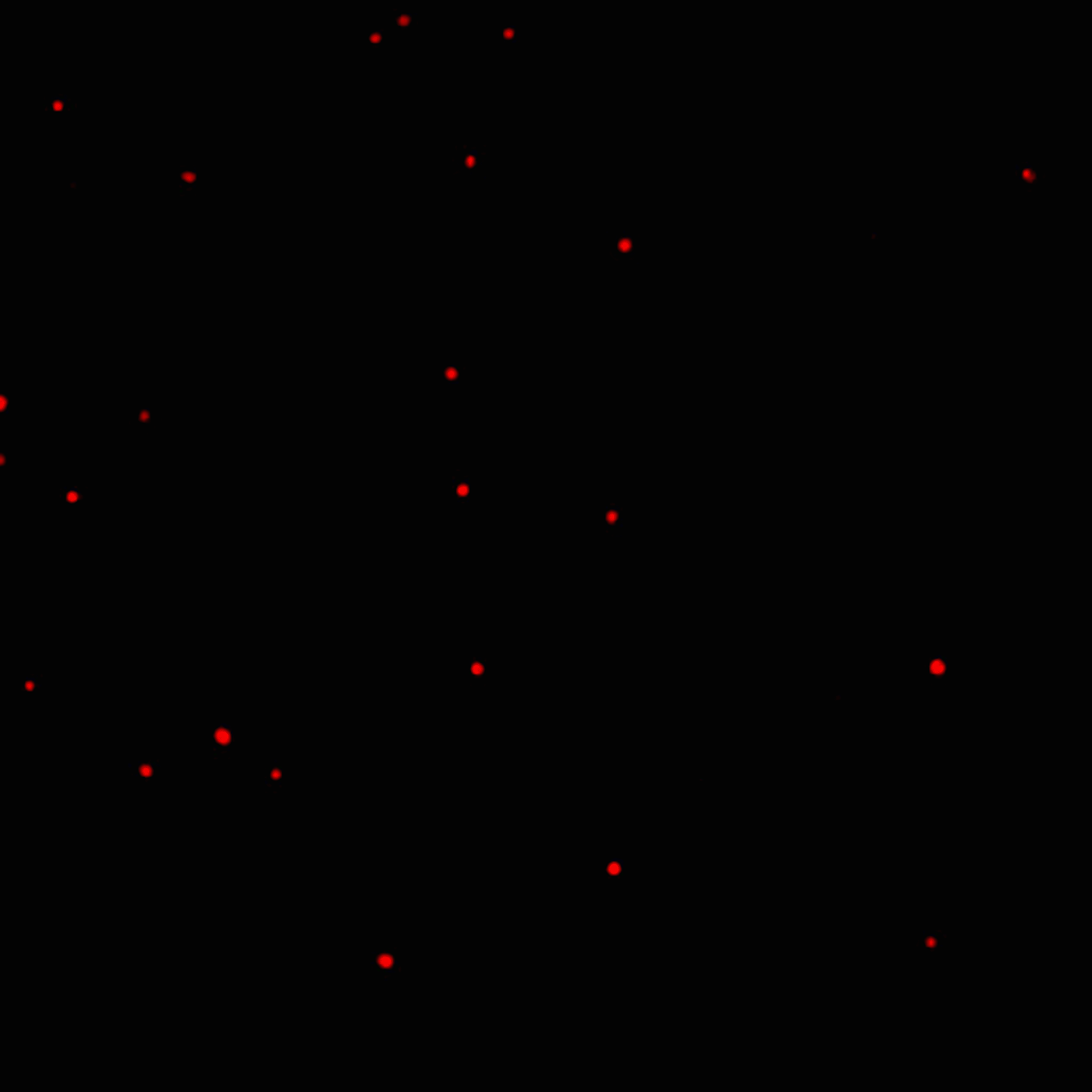 Rapid experiment with the optimized workflow
We have optimized the workflow of the z-Movi to facilitate the user experience and provide you with reliable and reproducible results in a matter of minutes. The z-Movi Chip is specialized to simplify cell culturing and maintain your samples in physiological conditions while you perform experiments. Once you have performed one run of analyses, you can simply flush in a new batch of effector cells. Running multiple chips sequentially allows you to measure several experimental conditions per day.
Watch the film
Dive in and discover our software
The only software that analyzes the avidity of hundreds of cells in parallel and real time
In collaboration with end users, we have developed a fast and intuitive workflow that takes you from defining your parameters to viewing your data in no time. The powerful tracking algorithms for cell detection and measurements are performed in the background while the software generates your data live on your screen.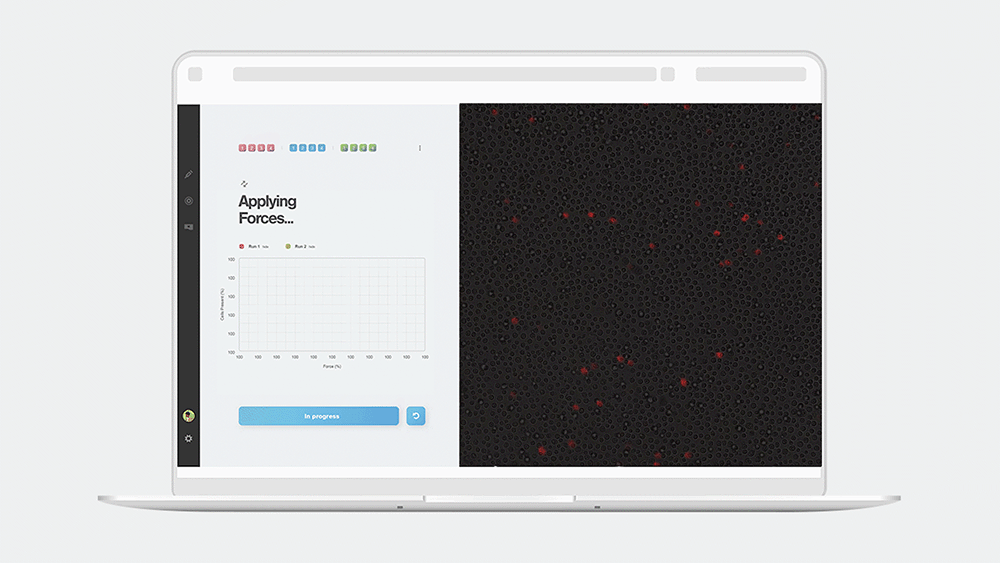 Powerful detection algorithms
Real-time avidity data analysis
Figure-ready data plotting