Valentijn Achterberg
Working Student - Finance
Serena Alba Davoli
Application Development Scientist
Nander Alblas
System Engineer
Raquel Almeida
Head of Internal Audit & Compliance, Finance
Julian Ashby
Field Application Scientist
Filip Asscher
Field Service Engineer
Keith Bailey
Senior Application Scientist
Zsombor Balassy
Application Scientist
Eric Pinto Barbera
Senior Associate Application Development Scientist
Kassandra Barbetsea
Marketing Manager
Yotam Bar-Ephraim
Application Scientist and Business Development
Angela Bennett
Senior Office Assistant
Kalthoum Ben m'Barek
Field Application Scientist
Aafke van den Berg
Data Scientist and Python Scripter
Suzy Blazei
Head of Reporting and Controlling
Ruth de Boer
Program Manager
Janna Bogers
DemoLab Application Scientist
Nelli Bossert
Marketing Coordinator DSM
Marios Bouzanis
Field Service Engineer
Tiago Bonetti
Software Engineer
Onno Broekmans
Quality Assurance Officer
Daniela Bugiel
Kitchen Assistant
Michael Bugiel
Application Development Engineer
Eugenio Cataldo
Backoffice Service Engineer
Loïc Chaubet
Application Scientist
Hilal Colakoglu
Associate Scientist CA
Annelies Commandeur
Receptionist
Mirjam Dalenberg
Application Scientist
Bart van Dam
Technology Development Engineer CA
Shiba Dandpat
Application Scientist
Kushal Kumar Das
Application Scientist
Olaf Dessing
Manufacturing, Service and Application Support Engineer
Giulia Digeronimo
Field Service Engineer
Rosalie Driessen
Product Manager
Jens Eberlein
Senior Sales Account Manager
Hessel Edelijn
Senior Recruiter
Ron Eliyahoo
DSM Marketing Coordinator
Domenico Fasci
Application Development Scientist
Vitalij Fedotov
Mechanical Engineer
Ida Fischer
HR working student
Martie Fischer
HR working student
Amanda Franklin
Acoustics Engineer
Greice de Freitas Körbes
Technology Development Engineer CA
Erica Fong
Marketing Coordinator Cell Avidity
Evan Gates
Application Scientist
Ariana Gandevani
U.S. Recruitment and HR Operations Manager
Larry Gao
Senior Account Manager APR
Wessel van Gellecum
Senior Legal Counsel
Jo Gibson
Global Product Marketing Manager
Jelte Goettsch
Financial Analyst
Lotte Groen
Associate Scientist
Trillian Gregg
Application Development Scientist
Sara Groenewoudt
Office Management Intern
Nastaran Hadizadeh
Application Scientist
Anahita Haghizadeh
Sales Account Manager
Matthew Halma
Technology Development Engineer
Christophe Hannezo
Field Service Engineer
Michael Hasselmann
Software Developer
Vito Havik
Operations Specialist
Maurice Hendriks
Sales Account Manager
Mateo Hernández Valero
Product Engineer DSM
Song-My Hoang
Application Scientist
Michiel Hoedemakers
Manager Logistics
Rijk Hogenbirk
Field Service Engineer
Henrik Holm
Sales Manager Northern Europe
Jelle van der Horst
Technology Development Engineer
Christiaan Hull
Technology Development Engineer
Mariam Iftikhar
Inside Sales and Business Development Specialist
Tobias Jachowski
LabView Software Engineer
Jochem Janmaat

Manager Manufacturing, Installation and Service
Doenja Jansen
Marketing Specialist
Edwin de Jong
Logistics Manager
Douwe Kamsma
Technology Development Engineer
Hrishikesh Kelkar
Technology Development Engineer
Rob Keltjens
Lead Project Manager CA
Koji Kinoshita
Technology Development Engineer CA
Stan Konings
System Architect DSM
Daniel Korthals
Working Student - Immunology
Myles Mc Garrigle
Mechanical Engineer
Bence Karpati
Software Engineer
Nataliya Komarova

HR Manager
Tamara 
Labeur
DemoLab Associate Scientist
Monique Ladendorff
Executive Assistant
Steven

Lamerton

Software Engineer
Jerom Langeveld
Senior Product Designer & Product Design Team Manager
Sam Leachman
Field Service Engineer
Rugile Linkute
R&D Technician
Emanuel Lissek
Biophysics Research and Application Scientist
Hui Liu
Senior Account Manager, APR
Marijn van Loenhout
Lead Technology Development Engineer Cell Avidity
Bärbel Lorenz
Application Scientist
Jason Lin
Application Scientist
Puri Alguacil Martínez
Global TSE Manager
Vincenzo Mascoli
DemoLab Application Scientist DSM
Tim Merlino
Field Service Engineer
Agostino Mirone
Software Engineer
Robert Moerland
Field Service Engineer
Dean Moldovan
Software Engineer
Mina 

Momenzadeh

 
Software Engineer
Mathijs de Moor
Program Manager DSM
Abel Moyo
Software Engineer
Ann Mukhortava
Senior Application Scientist and DemoLab Manager
Anne van Oosten
Application Development Scientist
Evan Nelsen
Field Service Engineer
Andres Nicolini
C++ Software Engineer
Marieke Nijsen
Office and Facility Manager
Attila Orosz
Mechanical Engineer CA
Felix Oswald
System Architect
Joris Paijmans
Data Scientist
Yash Patankar
Application Scientist
Ray Pauszek
Software Engineer
Bella Perez
Immunology Application Specialist
Rob Peters
Business Director EMEAI
Raphael Picard
Technology Development Engineer
Henri Pol
Operations Buyer
Aida LIauró Portell
Senior Application Scientist and FAS Team Manager for EMEAI
Lucas Pingas Gomes
Software Engineer
Sheema Rahmanseresht
Application Scientist
Avin Ramaiya
Application Scientist
Suresh Ramakoti
Senior Field Service Engineer
Liis Rannamae
Warehouse Associate
Philipp Rauch
Sales Account Manager
Germany, Austria, Switzerland
Rogier Reijmers
Principal Scientist
Roman Renger
Field Application Scientist DSM
Mireille Rob
Lead Recruitment Specialist
Elena Merino Rodríguez
Application Scientist
Brenda Ruimschoot
Financial Assistant
Nancy Ruimschoot
Financial Assistant
Nadav Ruskin
DevOps Engineer
Evy Sanders
DemoLab Associate Scientist
Irene Sarkar
Field Application Scientist CA Validation Research
Aric Schultz
Immunology Application Scientist
Assunta 

Scognamillo
Technical Service & Application Support Engineer
Marco Simonetta
Biochemistry Specialist
Judith Simons
Senior Operations Planner
Darek Sliwa
Senior Sales Account Manager
Esteve Soria
Software Engineer CA
Chloe Statia
Associate Scientist CA
Miruna Stefancu
HR Associate
Roel Stortelder
Field Service Engineer
Trey Simpson
Application Scientist
Will Singleterry
Commerical Director Cell Avidity
Thomas Cohen Stuart
System Architect
Victor Sur
Sales Support and Order Management
Luca Takacs
Office Assistant
Dexter Thomas
Technology Development Engineer Associate
Facundo Tuesca
Software Engineer
Joep Vanlier
Software Engineer
Daan Verheijen
Mechanical Engineer Associate DSM
Stan Verschuuren
C++ Software Engineer
Emma Verver
Application Scientist
Remco Vink
Electronics Engineer
Daan Wabeke
Mechanical Engineer
Shaoyun Wang
UI / UX Designer
Frank Wang
Regional Business Director - Asia Pacific Region
Patrycja Wawrzyniecka
Application Development Scientist CA
Siegfried Weisenburger
DSM R&D Performance Team Lead & Technology Development Engineer
Jeroen 

Westerhout
Field Service Engineer
Roeland van Wijk
Application Development Engineer
Patrick Wright
Sales Account Manager
Jingfei Xie
Application Scientist and Field Service Engineer
Kun Wang
Senior Field Application Scientist APR
Maciej Wiłkowski
Software Engineer
Taylor Yerbury
Graphic and Visual Designer
Tanja Ypma
Associate Scientist
Chenlu Yu
Application Scientist
Zhong Yu
Senior Product Manager
Peterke van der Zwaag
Technical Training Instructor
Management Team
LUMICKS is managed by an experienced team with diverse backgrounds. They combine business experience with technical expertise and a strong drive for growth and impact through customer success.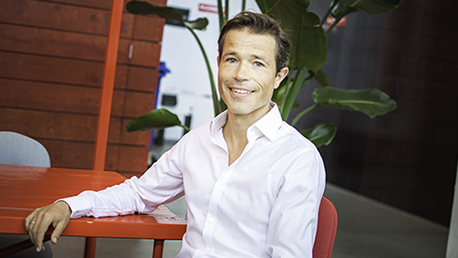 Following a Sales and Business Development Director role at FEI— now Thermo Fisher Scientific— Olivier Heyning co-founded LUMICKS in 2014. He is an experienced manager with in-depth knowledge of the life-science equipment market.
As co-founder of LUMICKS Andrea is an expert in the field of single-molecule applications, turning a self-built proof-of-concept prototype into a business opportunity. Currently, Andrea oversees the scientific vision and market creation strategy to Biotech and Pharma.
With entrepreneurial experience and a degree in Physics from Delft and St. Barbara, Willem worked for McKinsey and Shell before joining LUMICKS early on. He is currently responsible for customer success.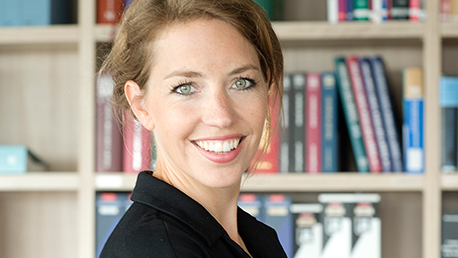 Previously a Corporate and IP lawyer at Allen & Overy and Heussen, Lycke is responsible for two crucial parts within LUMICKS; legal & compliance as well as general office management.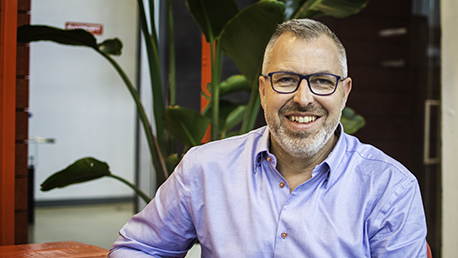 Having previously worked at Philips and at FEI/Thermofisher as Operations Director and Head of Global Sourcing & Operations Director respectively, Gijs is currently overseeing all R&D projects, sourcing and overall operations at LUMICKS.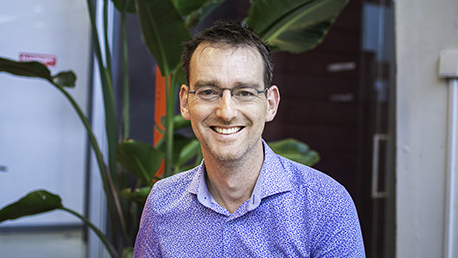 Mattijs has been developing high-tech optics instruments for over 10 years. As a deep content expert in hardware, electronics and software, Mattijs oversees the key developments for LUMICKS technical roadmap and manages the related IP portfolio.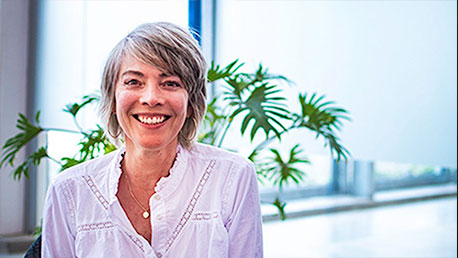 With extensive knowledge and experience in HR from previous roles at Shell, PinkRoccade, and her M.Sc. degree in Social & Organizational Psychology, Mira is responsible for transforming LUMICKS' Human Resources and ensuring high employee engagement.
During his Ph.D. in Physics at the VU University Gerrit further developed both C-Trap & AFS technologies. An expert on both products in LUMICKS's portfolio, Gerrit now focuses on top market requirements for Cell Avidity technology and leads the technical and commercial roadmap.
Bauke previously worked at ING's Corporate Finance division. At LUMICKS he is responsible for finance and plays a vital role in strategy formulation and managing bank and investor relations.
With his impressive leadership experience and a track record for exceptional growth across all areas of the life sciences, including academia, pharma, industrials and diagnostics, Paul is tasked to elevate the company's position in the marketplace and further grow the brand.
Board of Directors
Seasoned business & life science experts make up LUMICKS' board of directors, advising us on strategy and key decisions.
Don Kania (USA), Chair of the Board
Serves on the boards of Intuitive Surgical and Nanostring Technologies, as well as several non profit organizations. Former CEO at FEI (acquired by ThermoFisher), COO at Veeco. PhD in Physics & Engineering from University of Michigan.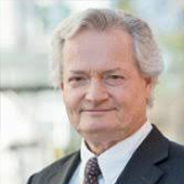 Erik Walldén (SE)
30 years of Life Science & Biotech executive experience. Previously CEO of Biacore (now GE Healthcare), Biotage (led from start up to IPO), PerSeptive Biosystems (Life Techn.), Pharmacia (now GE Healthcare), Gyros, Affibody.
Melissa McLaughlin (USA)
Chief People Officer at Agios Pharmaceuticals. Previously held positions as HR World Director at Johnson & Johnson, and Vice President, HR at Expedia. Currently advises Google Ventures' companies on HR strategy.
Alex Slack (USA)
Founding Partner of Lauxera Capital Partners. Former Managing Director on Maverick Capital's healthcare team, Analyst at Jackson Square Partners, and Management Consultant at McKinsey & Company.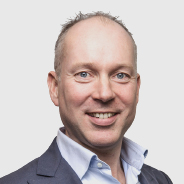 Pieter van der Meer (NL)
Seasoned life science venture capitalist. Founder and managing partner of Gilde Healthcare.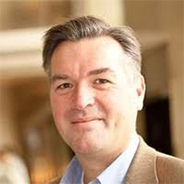 Peter van den Broek (NL)
20 years of experience as a senior executive with General Electric and Danaher.  Previously CEO of Leica and SVP at Fluke.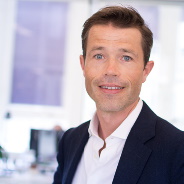 Olivier Heyning (NL)
Co-founder and CEO of LUMICKS. Previously Sales and Business Development Director at FEI – now Thermo Fisher Scientific.
Technical Advisory Board
LUMICKS' technical advisory board includes the most knowledgeable people on our applications and technology.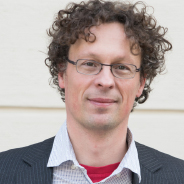 Prof.dr. Gijs Wuite (NL)
Biophysicist, PhD from UC Berkeley, single-molecule force spectroscopy and optical tweezers expert. Co-founded LUMICKS in 2014.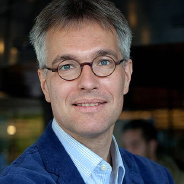 Prof.dr.ir. Erwin Peterman (NL)
Biophysicist, Post-doc Stanford University at W.E. Moerner (Nobel laureate 2014), single-molecule microscopy expert. Co-founded LUMICKS in 2014.
Gigi Wang (US)
Global mentor for entrepreneurship and innovation. Managing Partner of MG-Team, LLC. Chair of Berkeley Method Boot-camp, Board Member MITEF/Stanford Venture Lab (VLAB).
Dr. John Rediske (US)
Project lead at Novartis in areas of immune therapies and oncology biologic therapeutics, Core team member workings towards registration of Kymriah. Obtained PhD in Immunology at Albany Medical College and Post Doc in inflammation at the University of Michigan.